Barton's Kitchen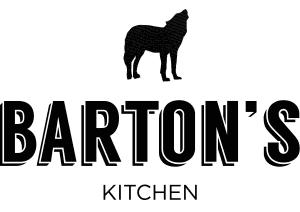 Hours
Food available for purchase Thursday - Monday, 11:30am-4:30pm.
2174 Highway 46 West
Paso Robles, CA 93446
Phone: 805.712.5871
We are a boutique, family-owned winery and kitchen located on the 46 West corridor in Paso Robles, California. Our goal is to provide well-crafted wines and food that fully represent the spirit of the central coast of California. Our wines are made from 100% locally sourced grapes of the highest quality and our food is just the same. The central coast is home to some of the best produce, cheeses and farmers in the nation. We source our food from local farms and purveyors, using only the best of what Mother Nature and California have to offer. Our menu is based on freshness, seasonality and creativity. With our local farmers and producers behind us, we are able to deliver food that is rooted in tradition, while continuing to raise our standard for customer service and quality. All ingredients are treated with the utmost respect and prepared accordingly. From our vegetables to our meats, we use local California ingredients that allow us to have a close connection to our menus. This, in turn, makes it possible for us to provide the best experience possible while enjoying food, sunshine and of course, beautiful Paso Robles wines.
Cheers!
---