Spring Wine Club Pick up Party
May 3, 2020 - April 26, 2020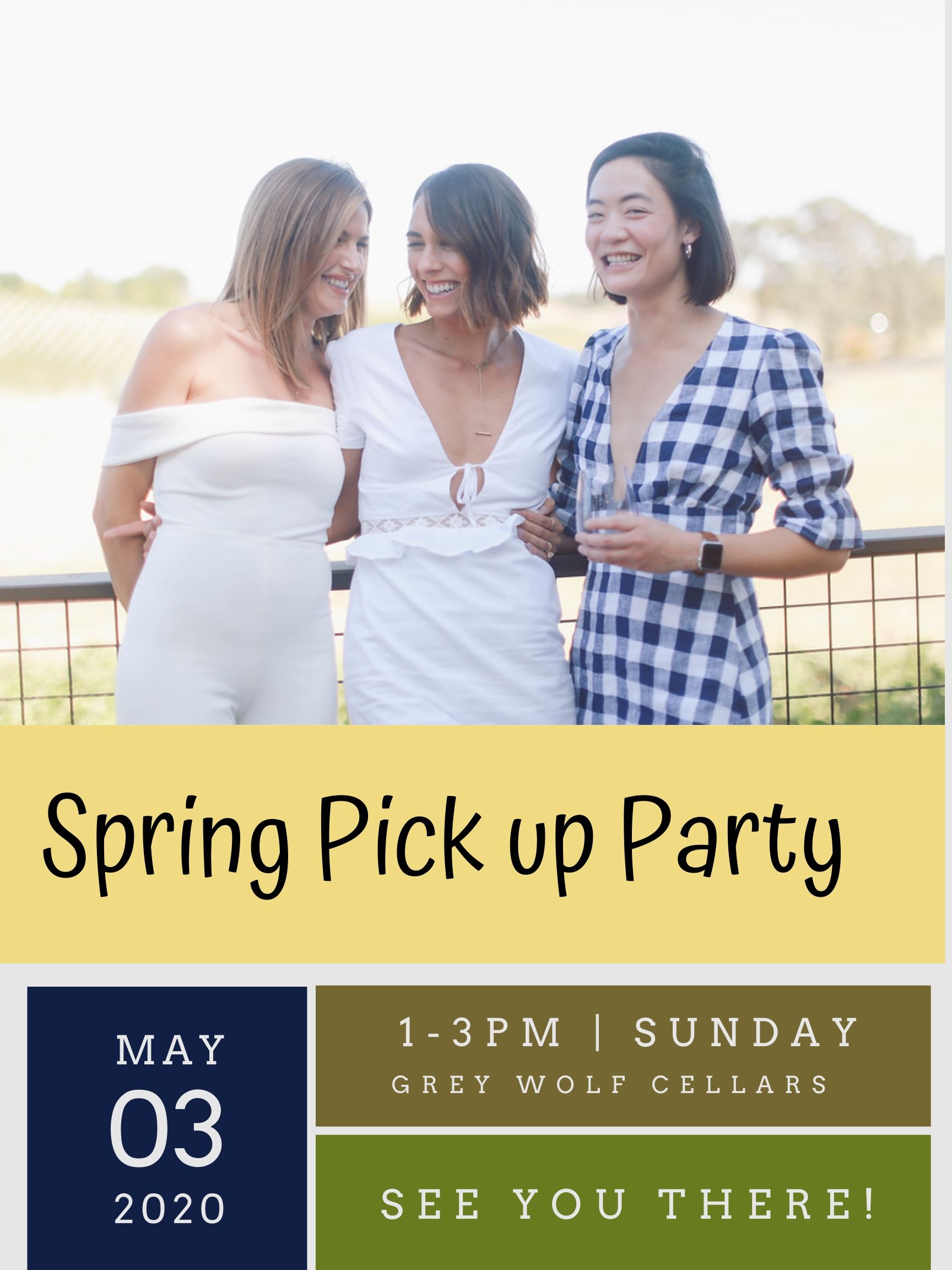 It's time for the Spring Wine Club Pick-up Party!

Join us in the tasting room April 26, 1-3pm for a special event exclusively for members. Come enjoy LIVE MUSIC by Typsy Gypsies, food by Chef Jeff at Barton's Kitchen Window and tastes of our newly released spring wines!

This event is FREE for members, and $40 for each additional guest. RSVP with us at howl@greywolfcellars.com or by calling (805) 237-0771.